THE HOUSE OF CHEESE AND BUTTER
A Dutch cheese and butter tradition that fits in both the spirit of the present and the future.
The House of Cheese and Butter.
Kaptein specialises in the production, ripening, slicing and packaging of cheese, butter, processed cheese and powdered cheese. We are a family business through and through, with our eyes on the future.
By choosing a long-term view over quick success, we have steadily worked on growth. This makes Kaptein a reliable partner and one with, thanks in part to our long history, a wealth of knowledge and experience.
Combining this with our committed and loyal team gives a formula for sustainable success and guaranteed continuity.
As a growing and ambitious company, we are always looking for motivated, hard-working people with a love of delicious products. Take a look at our vacancies!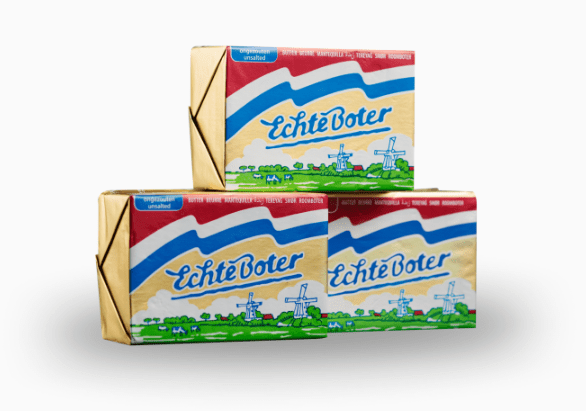 Our renowned Echte Boter is pure, healthy, tastes wonderful and is prepared from only Dutch milk.